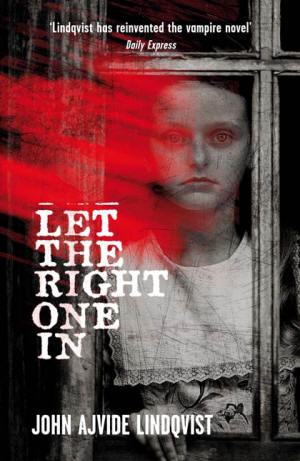 Following on from the online broadcast of Beyond the Rave there has been much speculation regarding Hammer's return to active theatrical film production. Whilst several titles are currently understood to be in development, the latest project has been named both in the trade publication Variety and on Hammer's own official website.
Hammer (and their production partners Spitfire) have acquired the English-language remake rights to the Swedish film about a 12 year old vampire, Lat den ratte komme in. The original film was directed by Thomas Alfredson, and won the prestigious feature prize at the Tribeca Film Festival at the end of April. A heated bidding-war for the rights which included Warner Bros, Parmount and Overture, was eventually won by Hammer/Spitfire.
According to information published at the time, Spitfire Films were to produce the remake under the title Let the Right One In.
Producers are Simon Oakes, Guy East and Nigel Sinclair. Executive producers are Alex Brunner, Tobin Armbrust, John Ptak, Philip Elway and Fredrik Malmberg.
The original story was based on the 2004 novel by Sweedish writer John Ajvide Lindqvist is contemporary set and deals with themes like prostitution and paedophilia alongside bullying, drugs and the traditional supernatural fare one associates with vampire tales.
It was published in an English translation in 2007 under the title Let the Right One In in the UK, and Let Me In in the USA.
Buy the English-translation novel Let the Right One In in the UK here.
Buy the English-translation novel Let Me In in the USA here..