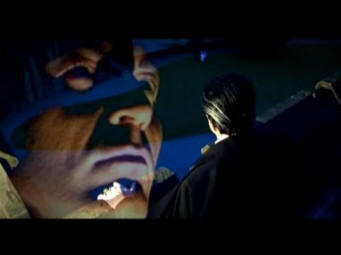 English based producers Les Hemstock and Chris Jennings teamed up last year to make a music video for their track MIRAGE, inspired by the classic Hammer Dracula movies.
The short film, directed by Chris Stone features Les as the Count character, battling against Van Helsing, and complete with a vampire bride in the mode of Twins of Evil. Shot on location at a genuine English castle (Alton) on a budget lower than even Hammer were used to working on. The track is hauntingly beautiful, and the film a sublime homage to the original house of horror, and a timely reminder of the Hammer feel, in what is being touted as the 50th anniversary year of Hammer horror.
Hemstock was behind the popular Jive Bunny records in the 1980s, and with Jennings owns Genetic Studios in Hanley, whilst Stone is a recent media studies graduate with a promising future as a filmmaker looming.
Back in September the Mirage video won a prestigious award in LA - Chris Stone won best International Director at the Los Angeles Film Festival from thousands of initial entries.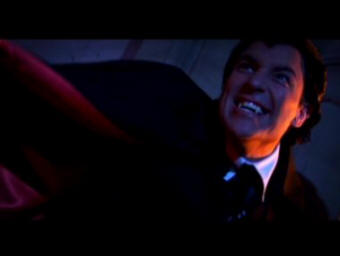 Over 30 years since Hammer last made a Dracula picture, Hammer's famous in house style has proven as popular as ever, and here at unofficialhammerfilms.com we've been stunned by the quality of the film and are delighted at the success of Mirage.
We'll be running a review of the film and an interview with the filmmakers shortly.
Congratulations!
You can find out more by pointing your browser to www.leshemstock.com or www.hemstockandjennings.com. You can watch the video on youtube by clicking on the embedded video below:-